What is fairtrade india schools Programme?
A Fairtrade School is committed to Fairtrade values and practices; it is at the heart of the global movement for promoting responsible consumption and production (United Nations Sustainable Development Goal 12). You can join the global movement and empower young people to be part of the change towards an ethical and more sustainable future.
With the Fairtrade India's School Programme, young people have the opportunity to discover how their choices - as individuals and as a collective - can make a difference to the lives of people across the country and to the planet that we all share.
The schools programme aims to inculcate Fairtrade values in the lives of young students to develop conscious mindsets in the youth of the country as global citizens and also responsibly address problems of mass global consumerism, climate change, poverty, food waste, and modern slavery that we need to urgently address. Socio-economic, environmental and sustainable development can be furthered with our individual actions and institutional commitments and the programme recognises the power of youth led actions and the ripple effects that it has on in their communities. Such youth led actions can not only promote the good work done by local business but can eventually lead to building a fairer world. The school programme enables teachers to enhance the curriculum with age-appropriate learning, carefully curated lesson plans and extra-curricular school activities, while students will understand the inherent issues in our food and trade systems and Fairtrade's role in making the system fairer, greener, more transparent and accountable.
A Fairtrade School
A Fairtrade School is at the heart of the global movement where young people learn that they have the power to make a difference in the world.
The teachers and schools, with the help of Fairtrade teaching resources, enhance curriculums to make students more aware of how our food and trade systems work and how we can amke them fairer. These include with age-appropriate, carefully tailored lesson plans and extracurricular activities.
But it's much more than just learning about ethical, Fairtrade and communities for the students, it is also about understanding the power positive institutional committments can have on the people in supply chains all over the world.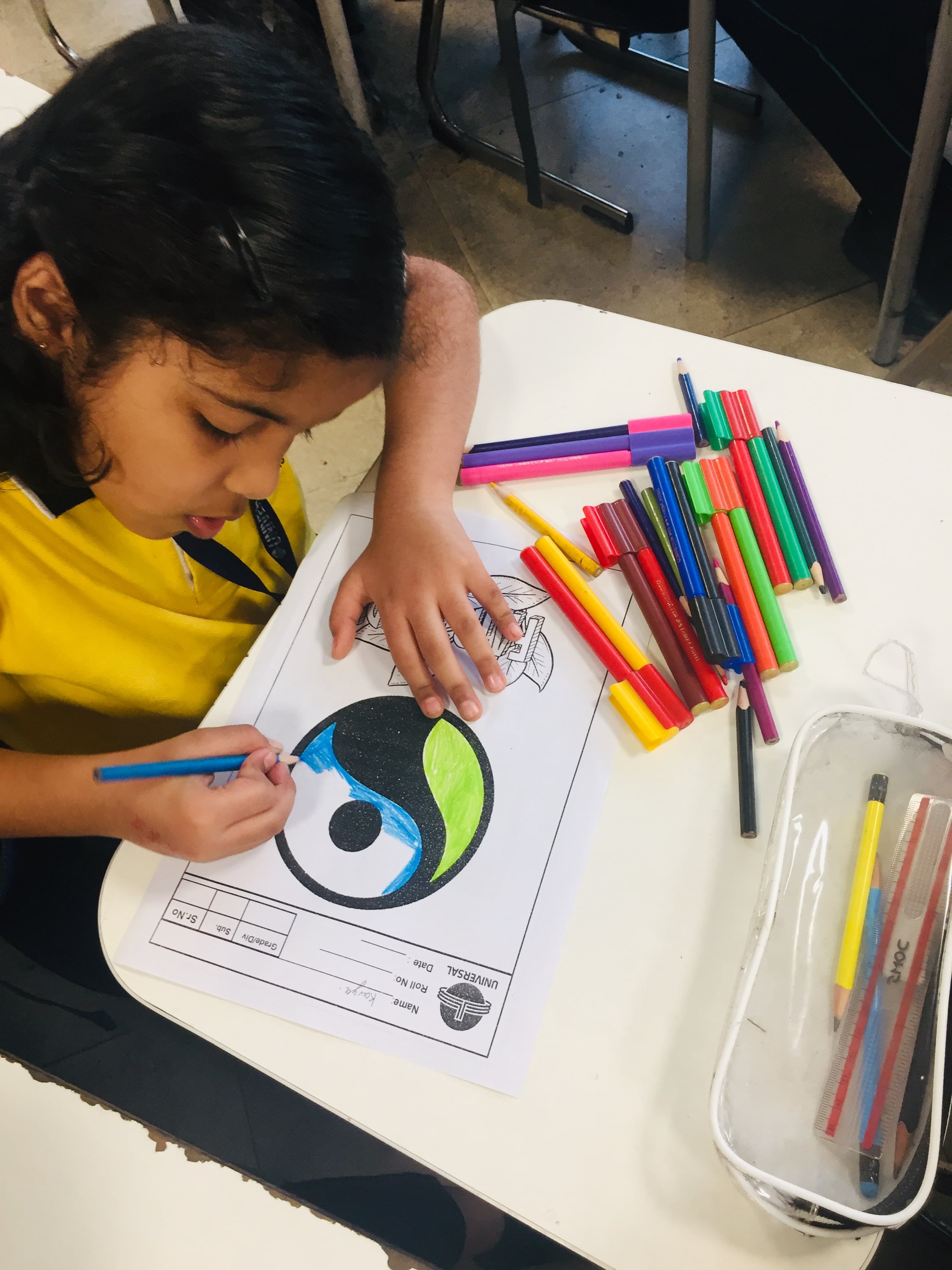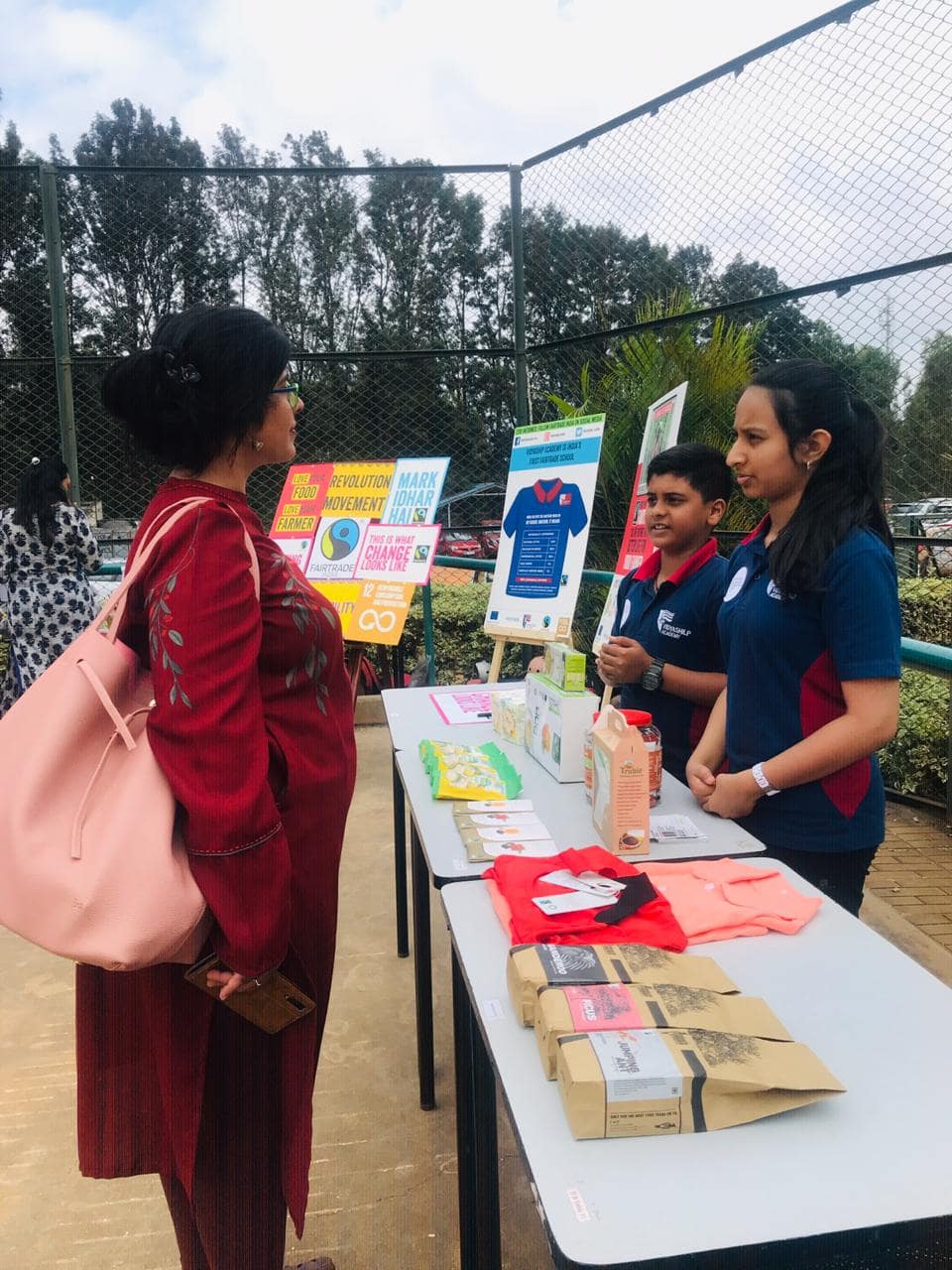 Become a fairtrade school
To become a Fairtrade school, a school has to into three simple and exciting stages to help the schools gradually inculcate Fairtrade values in their curriculums and activities. This is easy with the support of the Fairtrade teaching resources. Globally and in India, teachers and schools use these free, creative and engaging resources at each stage, to build thought through curriculums and activities that will teach young people about ethical Fairtrade, sustainability and how they can become changemakers, one step at a time, at a global level.
Every school in India - regardless of its type of school - can apply to be a Fairtrade School.
The Fairtrade India School programme is divided into three stages that are designed to gradually introduce students and schools to relevant topics to eventually becoming active change-makers in the society.
To embark on the journey to become Fairtrade School, a school needs to complete the onboarding steps—

(1) Undertake the Registration process
(2) Conduct a Learner's Audit.
Register Now
Fairtrade India Schools
Programme: Stages & Steps